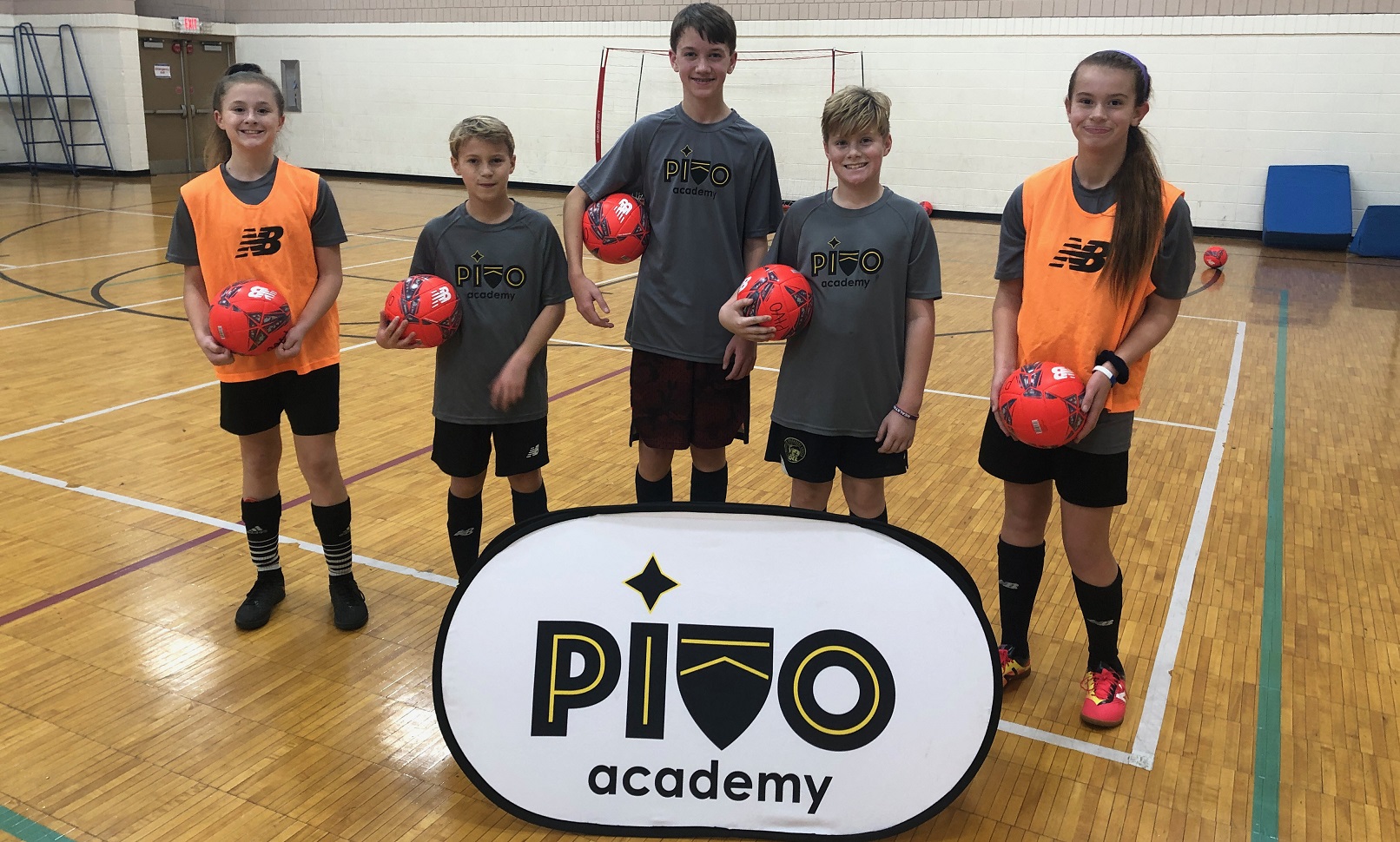 What's PIVO?

PIVO (PEE-vo) Futsal Academy is a skills-based soccer and futsal training program with a structured curriculum and measurable levels of achievement. All players in the program will be challenged in a positive way to develop self-confidence and an improved skill-set, enabling them to make better decisions with the ball.
Pivo is the Portuguese name for the highly-skilled center forward and play-maker in futsal. For us, PIVO also reminds us of our mission: to create "Players with Intelligence and Vision while On the ball."
Why Futsal?
Futsal is fast-paced and places a premium on foot skills and ball control. A futsal ball is slightly smaller and heavier than a soccer ball, and it doesn't bounce much so the game is played mainly on the floor. Because it can be played on any basketball court, we can find training venues close to you.
Why choose PIVO Futsal Academy?
Our staff, led by Directors Russell Lewis and Brett Dickson, are all certified coaches of futsal and soccer. Courses are held at gyms and rec centers on the east side of Cincy. And the cost is significantly lower than some similar programs.
Have questions??
Check out our FAQs page. 
Ready to join?
There are no tryouts, but sign ups are limited to keep class sizes small. Sign up today!
Upcoming Sessions